War of the Spark Booster Box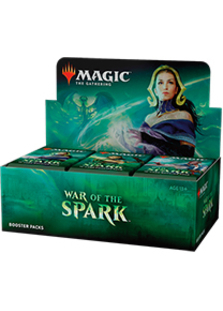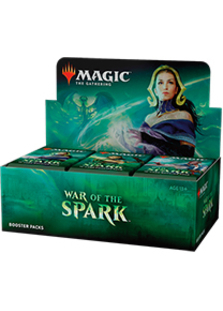 War of the Spark Booster Box
Sealed box with 36 packs.
Language: English
Release Date: May 3rd 2019
Description:
Each booster pack includes 15 cards to add to your collection—and you can expect one of those 15 to be a rare or mythic rare. Some packs even contain a premium foil card! War of the Spark will also feature a Planeswalker card in every booster pack.
Booster Box Contents:
36 Packs of War of the Spark - 15 Cards Per Pack
THIS PRODUCT SHIPS ON MAY 3RD
You Might Also Like